Remember that Christmas story that I mentioned in my first blog post?
Well, it happened… drumroll, please…
I will have another short story available in December!
I AM SO EXCITED!!!  MERRY CHRISTMAS!!!  GOD IS GOOD!!!
My latest short story is called, Home for Christmas.  It's a dramedy that will take you through a range of emotions.  I even attempted to tackle an issue snatched straight from today's headlines.  I tried to push myself a bit more in this story and I'm proud of it.  I'm hoping you all will see a bit of growth as I continue to practice my craft.
I am also humbled and honored to have another book under the belt by the end of the year. I am still amazed at the at how the blessings continue to pour out. This time last year, all I had was faith. Fast forward to 2016 and I can add two books to my resume.  Won't He do it?!!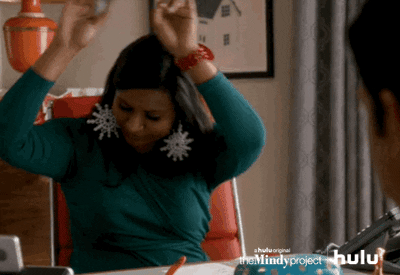 Stay tuned for more information. I will definitely keep you updated. I have a feeling, with all the authors that have been named so far, this book will be a page turner.  I think I'm going to put my Christmas tree up a bit early this year!
P.S.  I think I'm obsessed with gifs…