HAPPY HAPPY NEW YEAR
by Sonia Johnston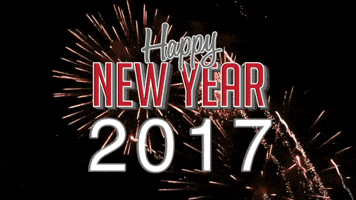 Uh, no. I did not leave GIF's behind in 2016.  What else besides a GIF can so accurately describe my excitement?  I am stepping into 2017 with so many expectations. I have so many projects that I am working on. So many goals that I want to see come to fruition. I really feel like I'm on the verge of something huge.  And I am here for it.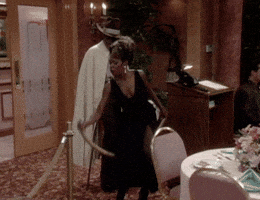 Everyone talks about 2016 like it was the worse year ever. True, we witnessed some disappointing events: turmoil around the world, he who shall remain nameless won the presidency, so many notable and trailblazing celebrities passed, and on a more personal note, I lost my grandfather. Still, I remain hopeful and focused.
You see, 2016 was just the set-up, and I believe that. The promise and the foundation has been laid. It's now up to me to keep that momentum going and work harder than I've ever worked before. I've got goals and goals don't get themselves. That novel that I wrote in 2016 will not just sit in my laptop.  That song that I've been working on will be recorded. And you know what else? That book and that song are just the first of many more books and songs to come. I've got more workshops to attend, more people to meet, more book signings, more radio interviews, and more things to learn.  Like it say's in my tagline: I'm just getting started and there is so much more to come.  I'm ready to do what it takes and run this race..and yes, I'll be taking all the GIF's with me.